Beyond minimizing and managing risks, resilience-building efforts can create value and competitive advantage through an improved service proposition. Figure 2 sets out relevant risk management tools and approaches.
Figure 2: Risk management and resilience-building tools and approaches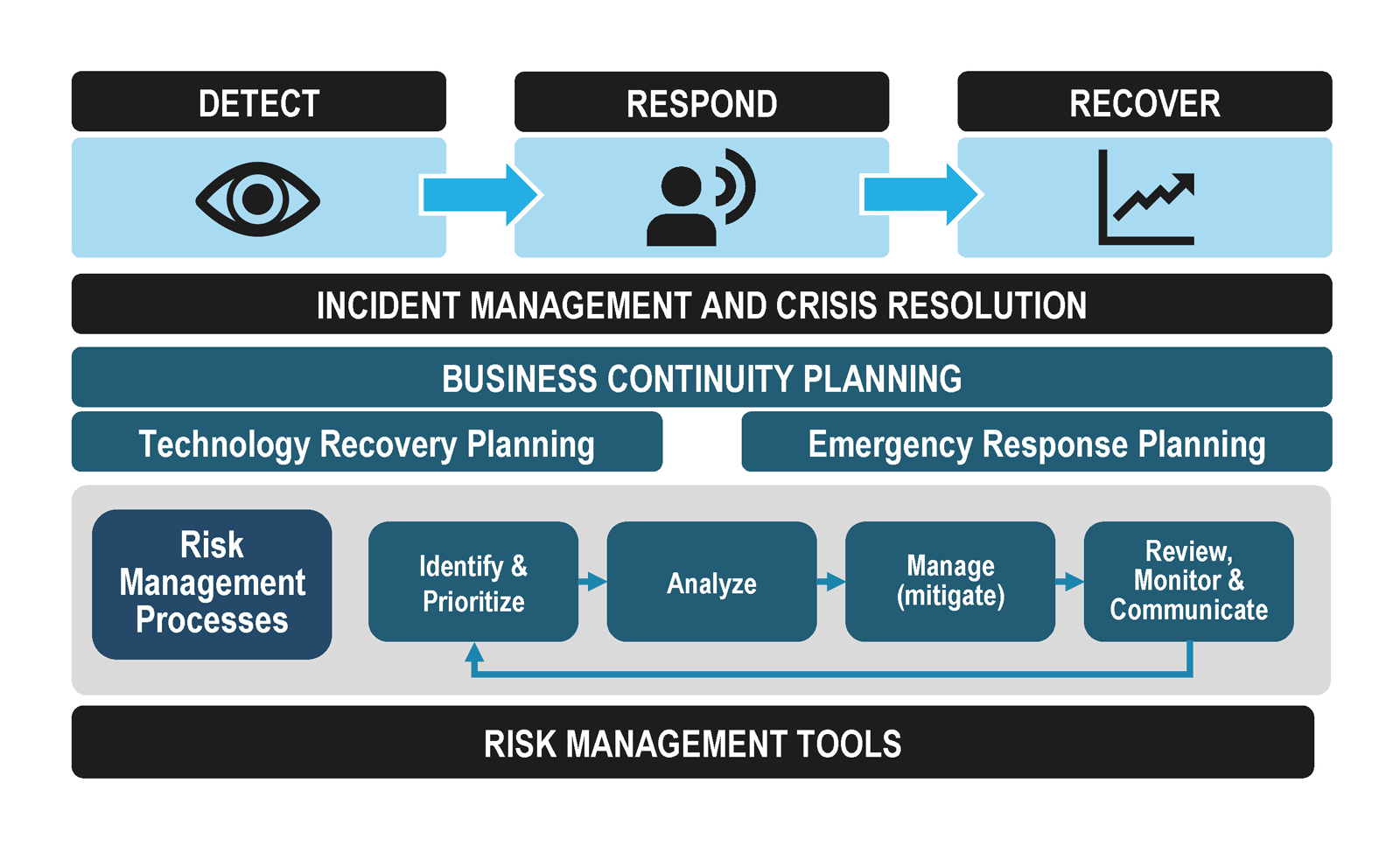 Source: Elaborated by the authors based on various sources including the Institute of Risk management and Business Continuity Institute.